1. What is Media Discourse
Media discourse refers to the way in which media outlets, such as newspapers, television, and the internet, present and construct meaning about particular topics or issues. It encompasses the language, images, and other forms of representation used in these media, as well as the ways in which these representations are organized and presented. Media discourse can include news articles, television news broadcasts, talk shows, documentaries, and other forms of mediated communication.
CDA is applied to different domains of discourse for the sake of having a comprehensive analysis of both written and spoken forms of the text. But before moving to decipher the meaning of media discourse, it is quite important to provide a definition of media. Accordingly, Chandler and Munday (2011) define media as:
The various technological means of producing and disseminating messages and cultural forms…to large, widely dispersed, heterogeneous audience…in the world today these include television, radio, the cinema, newspapers, magazines, bestselling books, audio, and the Internet…media are key economic, political, and social institutions based on producing and disseminating materials using such channels. (p. 257)
This implies that the power of media is under investigation in different disciplines, such as linguistics, politics, discourse studies, and sociology. By marrying media and discourse, O'Keeffee (2011), refers to media discourse as "the interactions that take place through a broadcast platform, whether spoken or written, in which the discourse is oriented to a non-present reader, listener or viewer" (p. 441). In other words,while analyzing the news, there is an overlap between discourse and communication that requires the investigation of context, participants, audience, and a specific means namely language. As a result, there is not a specific way of investigating social, political, religious, and ideological issues within the framework of media discourse analysis.
Cechk types of Media Discourse here
2. Media Discourse and Fairclough
Media discourse has been approached differently in CDA. On the one hand, Kress (1990), focuses on describing the ideological discursive structures in the ideological systems. On the other hand, Van Dijk (1991), examines the role of news reports in ethnic relations, racism, and power abuse. Finally, Fairclough (1995b), believes that media discourse contributes to the reproduction of social relations, domination, and exploitation to name a few. With regard to news production, Tuchman (1978), as cited in Fairclough (1995b), states that:
one striking feature of news production is the overwhelming reliance of journalists on a tightly delimited set of officials and otherwise legitimized sources which are systematically drawn upon, through a network of contacts and procedures, and sources of 'facts' and to substantiate other 'facts'. (p. 49)
That is, ordinary people are not considered to be part of the source of news in most cases. The same thing applies to the banned organizations that go against the current. But governmental organizations, for instance, are highly quoted and considered reliable sources for news production if they serve the will of the ruling class.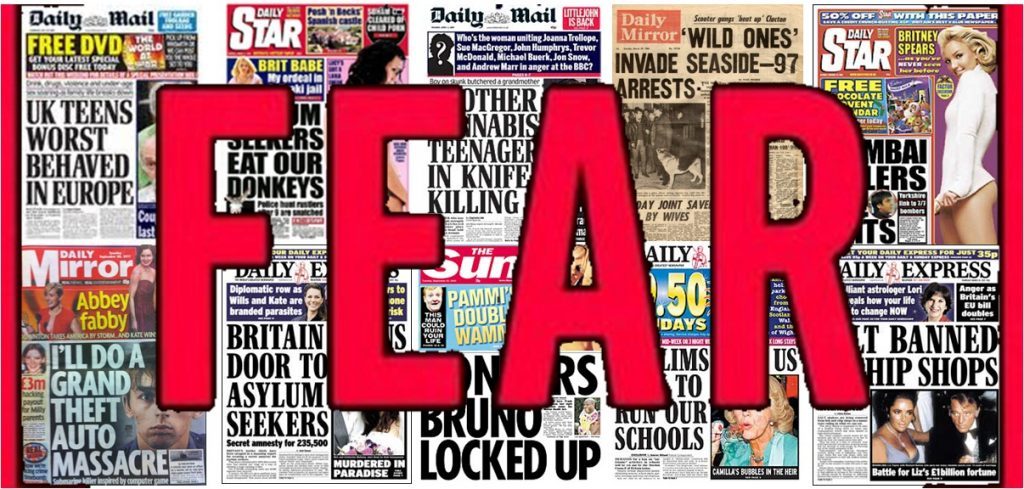 3. Media Discourse and the cognitive Model of Van Dijk
To elaborate on the cognitive model in media discourse, Van Dijk (1988), presents a rigid process for the interpretation of any piece of news. According to him, to determine the sources of dominance, power, and inequality with special reference to the social, political, and historical context in the media, it is compulsory to single out the type of language used and analyze it within the framework of discourse. Additionally, he believes that the focus should be on how news in media distorts 'facts'. Similarly, Fairclough (1995b) argues that media discourse contributes to the reproducing of social relations, domination, and exploitation and that the main goal is to locate where ideology is manifested in the news reports.
To single out a phase of media discourse, Van Dijk has presented a detailed description of the main procedures to analyze news headlines. He claims that news reports are organized based on the criteria of importance and relevance. In terms of structure, news headlines and leads come first. The two summarize the entire news stories but selecting news reports is one of the most important practices of text production.
Moreover, the participants in the news production are not only news reporters, editors, and news actors, but also the target audience who will react to those stories. Their reaction will define how the news will be reformed again. Van Dijk (2009), believes that within the same institution, the ideologies of reporters, journalists, and editors are quite similar, and what matters most is that media, in general, continue to be part of the problem of racism, rather than its solution.
According to Van Dijk (2009), news production is based on the following four fundamental criteria:
· News Values: friends and allies are given a higher value than others even if they are geographically far.
· Beats and Sources: 'white people' are given priority and attributed higher credibility and are more likely to be quoted.
· Salience: in the news stories minorities, refugees, and immigrants…are depicted as unwanted people and a threat to the ingroup.
· Topics: the dichotomy of 'Us' and 'Them' is used and approached differently. 'Us' receive a wide range of coverage. While 'Them' are limited in number and gender. Issues covered about 'Them' are merely about crime, race relations, violence, women segregation…etc.
Finally, It is important to be aware of how media discourse can shape our understanding of events and issues and to critically evaluate the media representation of different topics. Media literacy is a crucial tool to understand the media discourse and to decode the messages that the media wants to convey.
If you think these tips are useful, please "SHARE "