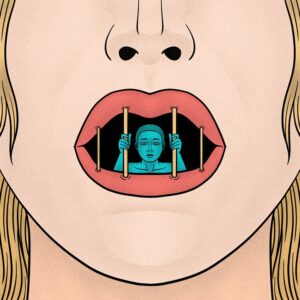 Language and discourse analysis
In linguistics, Hartley (2002) claims that "discourse analysis is concerned not only with complex utterances by one speaker, but more frequently with the turn-taking interaction between two or more, and with the linguistic rules and conventions that are taken to be in play and governing such discourses in their given context." (p. 73). The idea strengthens the Foucauldian assumption that discourse is practiced not only by individuals but also by institutions. In addition, discourse in linguistics refers to verbal utterances of greater magnitude than the sentence. Fairclough (1989) states that:  
A text is a product rather than a process- a product of the process of text production. But I shall use the term discourse to refer to the whole process of social interaction of which a text is just a part. The process includes in addition to the text the process of production, of which the text is a product, and the process of interpretation, for which the text is a source. (p. 24)
In this context, discourse is very broad in meaning and function but not limited in scope; For that sake, Fairclough (1992) delimits the meaning of discourse when he declares that "my focus is upon language, and accordingly I use 'discourse' more narrowly than social scientists generally do to refer to spoken or written language use" (p. 62). Moreover, for him, discourse combines a strong relationship between the writer and the reader or between the speaker and the addressee, and with the process of producing and interpreting speech and writing. He additionally emphasizes that ideology and power mutually merge and affect each other.
Belmekki ( 2013), attests to the view of Fairclough about discourse when he points out that "discourse analysis can be described as a field of study that examines the way in which a text communicates an intended message between the sender (speaker/writer) and receiver (hearer/reader)" (p. 12). In other words, receivers of the text are also involved in the process of discourse analysis. The audience or readers have to be knowledgeable about their right to negotiate and analyze the discourse and adjust it to what serves their end goal.
Additionally, Fitch and Sanders (2005), declare that discourse is regarded as methodology, theory, or merely critique that is strongly confined to the social context and to some social values. To put it in another way, it is a means to approach different social issues. To conclude, discourse analysis is a multidisciplinary field that is formulated from various theoretical standpoints. It allows us to systematically describe, analyze, and interpret research material to unveil the discourse or discourses embedded in texts. Discourses are also hybrid. Meaning, one discourse topic surely contains sub-discourses. Phillips and Hardy (2002) assert the previous claims by stating that "without discourse, there is no social reality, and without understanding discourse, we cannot understand our reality, our experience, or ourselves" (p. 2). In this sense, discourse analysis is necessary for the understanding of social interactions. However, the process of analysis requires criticalness to avoid dogmatism. This led to the emergence of Critical Discourse Analysis.
If you think these tips are useful, please "SHARE AND CARE"