Dogs, in a sense, can be considered "multilingual" because humans speaking various languages have devised distinct representations for the sounds dogs produce. Therefore, if you attempt to convey how dogs say "woof" in a country where English is not spoken, you're likely to be met with perplexed expressions.
Thank you for reading this post, don't forget to subscribe!
The sound of a dog's bark is undeniably recognizable worldwide, yet the way it's expressed in language varies significantly based on one's geographical location. If you're acquainted with the notion of onomatopoeia (words that imitate sounds), you may be aware that each language employs distinct onomatopoeic terms to mimic the same sound. This divergence in linguistic representation arises from the fact that every language possesses its own distinct phonemic system, which imposes phonetic constraints on word formation. These constraints also impact the creation of onomatopoeic words, resulting in the intriguing variation found among languages.
As a result, while an English speaker might describe a dog's bark as "ruff" or "woof," someone in Indonesia, for example, would likely not recognize the sound being depicted. In Indonesian, a dog's bark is expressed as "guk, guk," a representation that would equally puzzle English speakers. This disparity can be traced back to differences in pronunciation and the unique phonemic systems of each language. It's worth noting that there's no definitive right or wrong in this context, so there's no need for this to escalate into a competitive situation.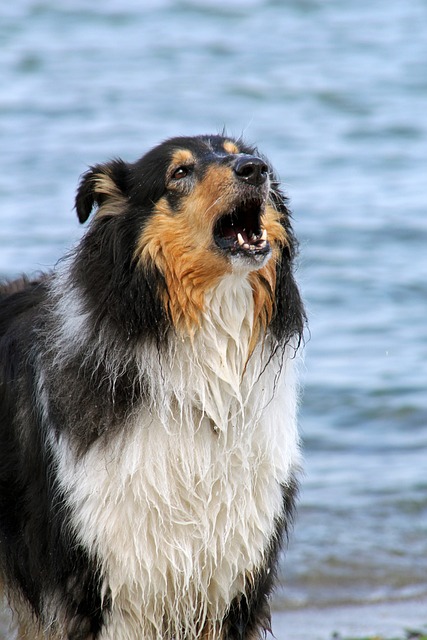 Another crucial factor to consider is that dogs communicate differently from humans. Human writing systems were originally designed to capture human language, so when we use them to imitate the sounds of animals and objects, it's, at best, an approximate representation. Even within the English language, there exists a wide range of dog vocalizations, including "woof," "bowwow," "yip-yip," and so on.
In a nutshell, the way people hear a dog's bark wildly differs depending on the language they speak and the culture they've grown up in. So describing a dog's bark a 'woof' isn't as universal as you might have thought.
Explaining this phenomenon, Psychology Today said: "Linguists would tell you that the words that we use to represent dog barks are based upon onomatopoeia, which is the process by which we try to characterize a real-world sound with a word that sounds something like it."
| Language | Bark Sound |
| --- | --- |
| English | woof, woof; ruff, ruff; arf, arf (large dogs and also the sound of sea lions); yap, yap; yip, yip (small dogs), bow wow |
| Afrikaans | blaf, blaf; woef, woef; keff, keff (small dogs) |
| Albanian | ham, ham |
| Arabic | hau, hau; how how (هو ,هو) |
| Basque | au, au; txau, txau (small dogs); zaunk, zaunk (large dogs); jau, jau (old dogs) |
| Brazilian Portuguese | au au |
| Catalan | bau, bau; bub, bub |
| Chinese, Mandarin | wang, wang |
| Croatian | vau, vau |
| Czech | haf, haf; štěk (the bark itself) |
| Danish | vov, vuf |
| Dutch | waf, waf; woef, woef |
| Finnish | hau, hau; vuh, vuh; rauf, rauf |
| French | waouh, waouh; ouahn, ouahn; vaf, vaf; wouf, wouf; wouaf, wouaf; jappe jappe |
| German | wuff, wuff; wau, wau; rawrau, rawrau |
| Hebrew | hav, hav; hau, hau |
| Hindi | bow, bow |
| Hungarian | vau, vau |
| Icelandic | voff, voff |
| Indonesian | guk, guk |
| Irish | amh, amh |
| Italian | bau, bau |
| Japanese | wan-wan (ワンワン); kyan-kyan (キャンキャン) |
| Norwegian | voff, voff or boff |
| Persian | vogh, vogh |
| Polish | hau, hau |
| Portuguese | au, au; ão-ão (nasal diphthong); béu-béu (toddler language); cain-cain (whining) |
| Romanian | ham, ham; hau, hau |
| Russian | gav, gav (гав-гав); tyav, tyav (тяв-тяв, small dogs) |
| Serbian | av, av |
| Slovak | haf, haf; hau, hau |
| Spanish | guau-guau; gua, gua; jau, jau |
| Swedish | voff, voff; vov, vov; bjäbb, bjäbb |
| Tamil | wal wal |
| Thai | โฮ่ง โฮ่ง (pronounced [hôŋhôŋ]); บ๊อก บ๊อก (pronounced [bɔ́kbɔ́k]) |
| Turkish | hev hev; hav, hav |
| Ukrainian | гав, гав (hau, hau); дзяв, дзяв (dzyau, dzyau) |
| Urdu | bow bow |
| Vietnamese | gâu gâu; ẳng ẳng |
| Welsh | wff, wff |
See Also: 10 Weird but Meaningful Words in English to Use and Impress Others